Listen:
The Socialists and Unfair Government Agencies Are Aggressively Seeking Power in D.C.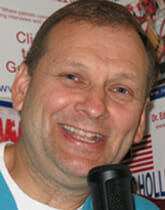 Podcast: Play in new window | Download
This week's show on Rock Splitting Politics uses clips from U.S. Senator Ted Cruz and U.S. Congressman Markwayne Mullin to critically point out where the far left is seeking power in Washington, D.C. Doc Holliday uses clips from the floor of the U.S. Senate about the nomination of Vanita Gupta to the Department of Justice and a Congressional hearing with FBI Director, Christopher Wray.  Doc Holliday also uses this week's show to talk about Facebook's upcoming decision about whether President Trump gets reinstated or not. And Doc ends his show this week with a few comments about a cryptocurrency called Dogecoin. Great show and once again you will hear about stories here that you will not hear in the mainstream media. Click on now!