Listen:
Doc Holliday Interviews Alan Dershowitz about Free Speech in America!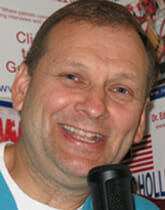 Podcast: Play in new window | Download
This week's show features Doc Holliday interviewing the world renown Harvard Law School professor for 50 years and now emeritus, Alan Dershowitz, about free speech in America! What is section 230 in the Internet communication law?
How does Alan Dershowitz feel about the far left of the Democratic Party and their stand against Israel?  How can we return to robust debates and free speech?  Alan Dershowitz has a new book addressing free speech in America titled, The Case Against the New Censorship. Listen to this week's show for a dynamic interview! Click on now! 
Rock Splitting Politics is a proud supporter of Harmony.one
Harmony is a fast, cheap, evm-compatible public blockchain. Harmony is fully decentralized, launched it's mainnet in 2019 and has over 100 validators. Harmony can scale Ethereum applications by offering fast 2 second finality and near zero gas costs. With the Harmony to Ethereum Bridge, users on Ethereum can take advantage of the cross-chain assets on both chains.