Listen:
YARA'S TAWARI TREE by Yossi Lapid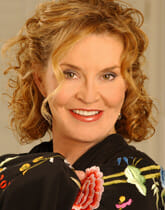 Podcast: Play in new window | Download

YARA'S TAWARI TREE is the 2019 Literary Titans Gold Award Winner as well as the 2019 Readers' Favorite Silver Award Winner.
Lyrical and stunningly illustrated with full-page watercolors, YARA'S TAWARI TREE is the first volume in Yossi Lapid and Joanna Pasek's newly published collaborative Yara's Rainforest series. Yossi is the author and Joanna is the illustrator. The series shows children the connections in nature and how all living things on our beautiful planet depend on one another.
Readers meet Yara who lives with her Mama in the lush Amazon jungle. Yara wants to rescue her beloved but increasingly besieged rainforest home. When she falls gravely ill, the forest returns the love and saves her life.
This timely rhyming picture book will educate and delight children, parents and grandparents alike. It is ideal for beginning readers and will make bedtime fun for toddlers, preschoolers, as well as older children. YARA'S TAWARI TREE makes a wonderful gift and belongs in any picture book collection. This is a truly wonderful story with absolutely remarkable artwork… It hits all the marks that an educator or parents would want!