Listen:
Whispers In the Wind by Allyene Palmer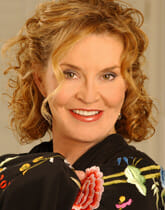 Podcast: Play in new window | Download
Whispers In the Wind by Allyene Palmer is dedicated to her husband, children, grandchildren, and close friends.
The author has lived in four states: Ohio, Florida, Colorado and Wyoming. She and her husband have seven children, twenty-two grandchildren, thirty great-grandchildren, and three great-great-grandchildren.
Allyene received her master's degree in Theology at the age of seventy and her PHD at age seventy-eight.
She began writing poetry in the second grade. Her inspiration comes from the world around her. She was strongly influenced by the time she spent on the Shoshone reservation in Wyoming.
Here is a partial Table of Contents from Whispers In the Wind
THE LEAST ONE
POEMS OF SPIRIT
· Invitation of Love
· The One
· The Prayer
· Vision of Glory
· Grace
· Your Way
· Encounter
· Deck Thyself, My Soul, With Gladness
· White Raiment
· Rest
· It's No Fun To Be a Prophet
· Cold War
· Hark The Herald Angels
CONVERSATIONS IN POEM AND PRAYER (32 individuals)
· Amelia Earhart
· Jane Austen
· Cornelia Otis Skinner
· Martha Graham
· Fannie Farmer
· Willa Cather
· Tallulah Bankhead
· George Sand
· Mae West
· Elizabeth Cady Stanton
· Nora Ephron
· Pearl S. Buck
· Nancy Astor
· In Whose Hands
PRAYERS
· A Wife's Prayer
· Victory Song
· Christmas Star
· The Offering
· Moment of Grace
· Breakthrough
· Pentecost Prayer
BREEZES OF POETRY