Listen:
Book 3, Delaina by Clare Cinnamon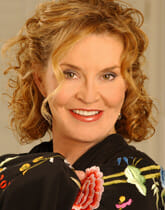 Podcast: Play in new window | Download
In Book 3, Mallard, Mississippi's young and wealthy landowner Delaina (Lainey) Cash leaves her rural hometown due to drama centered around her, the magnitude of an unbelievable family secret, and her up-and-down romantic relationship with farmer Jed McCrae. She decides to finish her college degree in Texas, previously interrupted by her father's untimely death. Her new life provides an interesting circle of friends, a chance to reconcile with her estranged mother, and the potential for an impressive political career. Meanwhile, in her absence, Jed focuses on refurbishing a Texas ranch. Memories of growing up in Mississippi and their unending attraction to one another lead to brief reunions, sometimes planned and sometimes by fate. Will Delaina and Jed choose separate lives? Or will their lingering love story outlast all else?
Clare Cinnamon is from a small town in the Southern United States. She holds dual degrees in business and psychology and reads or writes about almost anything. Married to her high school sweetheart, she and her husband have two wonderful grown children. Among her life's best: their large, award-winning family farm. When she's not nestled in a book, she enjoys yoga, world travel, and outdoors.