Listen:
One Weird Economy with A Strange Brew of Politics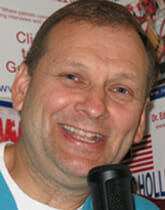 Podcast: Play in new window | Download
Doc Holliday talks about the economy and its strangeness in today's environment as he explains some of what he witnessed recently on a two week trip to Los Angeles, California. This nation has some things going on economically that have never happened before and Doc helps explain why that is so wierd. Doc also gives an update on the Arizona audit of the election and reminds everyone to go back in the archivies and listen to the important show last week with Alan Dershowitz about free speech in America!
Rock Splitting Politics supports Harmony.one
Harmony is a fast, cheap, evm-compatible public blockchain. Harmony is fully decentralized, launched it's mainnet in 2019 and has over 100 validators. Harmony can scale Ethereum applications by offering fast 2 second finality and near zero gas costs. With the Harmony to Ethereum Bridge, users on Ethereum can take advantage of the cross-chain assets on both chains.