Listen:
American Patriot, Foster Friess, Passes Away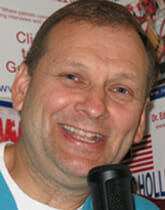 Podcast: Play in new window | Download

Doc Holliday puts together parts of his past podcasts along with some clips from the funeral service for American patriot, Foster Friess. Those who knew Foster would say that he was pure cowboy who rode high in his saddle.
Here at Rock Splitting Politics we admired his love for America and were fortunate to have him as a special guest for our podcast. You will see how he loved America and always wanted the best for all Americans as you listen to this week's show.
He will certainly be missed but what he did during his life will carry on because he has inspired others by the way he lived. Click on now to get inspired about how one life can affect so many people in our tribute to Foster!