Listen:
Salome's Conversion by Rohn Federbush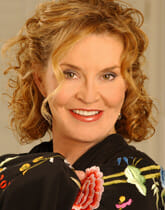 Podcast: Play in new window | Download
The author's hope is that this collection of poems will reach reader's imagination. Her goal is to bring the reader to a world that is nice and unique. She is concerned with many aspects of life, the world we live in, and the environment. She thinks about how it all impacts our present, our future and the future of our enduring offspring.
As a poet, Minerva wants to see the world like a beautiful flower, protecting it, loving it and always watering it as she is admiring it.
Salome's Conversion is a beautiful rendition of the Gospel as seen through the eyes of Salome, the stepdaughter of Herod, and her Roman guard, Decius Invictus.
Their story intertwines with that of Jesus and the Apostles to give insight into Hebrew and Roman life of the times and the affect the Lord had on the day-to-day affairs of the people.
Quotes from the King James Version of the bible in the narrative give the story a classic feel. The King James New Testament Gospels combined with recent archeological finds set the stage for Salome's journey as she follows the steps of Jesus during his three-year mission in Palestine.