Listen:
TO. MAKE A HERO: Book 1 in the TALES OF ATONEMENT Series by M.A. Moreland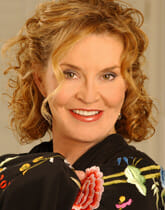 Podcast: Play in new window | Download
Have you ever wondered; are heroes born, or are they made? 
Mairtin Riddell is a typical boy in medieval Scotland. He loves to fight with his twin brother using wooden swords. He also loves to explore the hills around his home. One day, he discovers the secret of his father's magic sword. His simple life becomes a magical quest to make him more than just a man; but a true hero.
Mairtin stamps out the last little bit of smoldering coals that cling to the fragmented pine box that was found at the top of the tower. Various furniture and dense objects adorn this room; all of which must be for feeding the vampire's grotesque habit; cups made of skulls, and decorations of bone and blood. The smell is even richer up here, and offends the warrior miserably as he uses his boots to scatter the grave soil all along the floor. There is little left to do but wait, now, for his quarry to return.
Shortly before dawn, while Mairtin lies in wait, the vampire enters his tower and begins a steady climb up the stairs. Sword drawn, the Scotsman crouches near the top of the steps and waits, listening. The footsteps of a vampire are smooth and barely even audible despite his haste, but Mairtin is sure he can follow them. Waiting poised until he feels his foe is right near the top of the steps, he springs up with his sword raised high, but finds nothing. Pondering to himself in mild confusion, he slowly returns to his position lest he be heard and have to spend yet another day, if not longer, in Ireland without a friendly face.
Barely realizing it for a moment, he feels the form of a gout and pale-looking man, crouched with his hands in front of his knees, staring forward. Slowly, he turns to look at Mairtin with a haunting expression as the warrior eyes him out the corner of his eye. "Who are you waiting for"