Listen:
Ivy & Mistletoe by Nicole Mullaney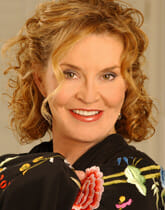 Podcast: Play in new window | Download
Ivy Anderson is a 25-year-old woman who is looking forward to spending Christmas with her parents and twin brother in Boston. Unfortunately, flights have been cancelled due to a big snowstorm in the Northeast, and she is unable to fly out of Charleston. Being the stubborn, independent woman that she is, Ivy decides to make the 16-hour drive from Charleston to Boston in hopes of beating the storm. When her car ends up in a ditch, as the blizzard swirls around her, without her phone and no cars in sight, she bundles up and hopes someone comes along and sees her car soon.

Fortunately, tow-truck driver, Max Carson, finds Ivy on the side of the road a short time later. After some frustrating banter, he drops Ivy off at the local Inn, in his town of Bethlehem, PA, where she ironically finds there's no room at the Inn for Christmas.
The town Mayor, a strong and independent woman named Judy, invites Ivy to stay at her home until her car is fixed or until she is able to find a hotel with vacancies in town. Ivy doesn't have much of a choice and graciously accepts Judy's invitation. Both Charles and Judy Carson welcome Ivy into their beautiful home, but little does she know, Judy is also the mother of the tow truck driver who just dumped her at the Inn.

When Ivy and Max meet each other once again at the beautiful Carson home, Max appears irked by Ivy's very existence. But when there's nowhere for either of them to go, due to the snowstorm, will sparks fly between them in a different way?