Listen:
POEMS FROM HEARTLANDS: Special Illustrated Color Edition by Dr. C.A. Buckley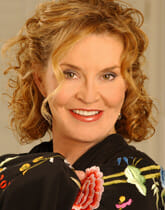 Podcast: Play in new window | Download
This second book of poems by Dr. C.A. Buckley has been five years in the making but comes from a lifetime of dedicated writing of poetry.
His first collection, The Last Irish Romantic was launched by Gabriel Fitzmourice, the noted Irish poet, in John B. Keane's pub at the Listowel Literary Festival in 2015. Fitzmourice described the collection as "a striking series of works reminiscent of T.S.Eliot and Michael Hartnett."
The book was also praised by the legendary poet and publisher, Pat Boran of the Dedulous Press, as a "truly distinctive debut volume".
The prize-winning modern British poet Bernard O'Donoghue was more fulsome in describing it as "Brilliant".
For those who have been patiently waiting for a sequel here is an even finer, more mature, and more varied follow-up volume.