Listen:
BULLSEYE – A Story, by MM Ruiz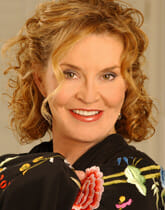 Podcast: Play in new window | Download

Bullseye is a story of action and adventure. Within the action of staying alive is the adventure of how we do it. the book is about no matter how different we appear, commonalities remind us that we are more alike than not.
The meaning of life is a question that has been pondered throughout history, the answer is as evasive and mysterious as the concept of death. No matter what country, language, faith, or religion- the fear and avoidance of death is universal crossing all barriers. Regardless of stature, class, or geographical background – there are no definitive answers on what happens after death, although most life is lived to avoid it.
So, what are we really clinging to? And what are we running from?
Which bring us to 'Bullseye – A Story'.
This story is not the usual action adventure. There are no guns, no monsters, or aliens. This is a story of the real-life complexities in a fight between man and beast.
Bullfighting is a tradition hundreds of years old, and without question what never changes is there will be death in the ring. The toro bravo will be bred with precision to show its best aggression to attack. A matador dresses in a glittering suit of lights and slippers to fight it. The fight is a dance on the sand made with beautiful passes by only a cape of material between them. Only after both man and animal have shown their best, a single sword is used against huge sharp horns. Crowds of thousands of people are going to dress up, cheer and celebrate the life of it, as much as the death of it.
Peter, the main character of the story, is trying to find his way back to life after having survived a horrific accident that kills his wife, Terry, and leaves him an amnesiac. The conflict of living a life he has little or no memory of bleeds through to family and friends left grieving his losses.
In an effort to stimulate lost memories, Peter sets out on a journalistic adventure in Spain. Falling into the realm of bullfighting, he is also exposed to a foreign culture along with its rituals.
Bullseye chronicles the six-week adventure of the amnesiac widowed journalist, Peter, working in Spain. He had been floundering in his own American abyss after the horrific accident. He has few ideas of his own that aren't drowned in a blend of alcohol and meds. His former life has to be told to him by the vaguely familiar faces of others. One of those constants is his trouble-making friend, Paul. While inebriated, Paul 'helps' concoct the trip to Spain. Although setting out to write about Pamplona's Running of the Bulls, Peter changes course after watching a live bullfight.
That's when he falls down the rabbit hole into endless degrees of obsessive exposure to bullfighting, matadors, toreros, flamenco, toro, and gypsies. Taking on more research and writing led Peter to enlightening encounters usually revolving around celebration with a unique and at times disturbing cast of characters.
Uncorking Peter's already bad habits of overindulgence lead to a lot of drunken debauchery. The sweltering summer of Spain heightened by the testosterone of Spanish culture and hot women…all keep the heat rising in Peter. The language barrier gets him into more trouble than he can understand, and by the time Peter figures this out, his life is already in danger…again.