Listen:
The Indentured by Mike Prater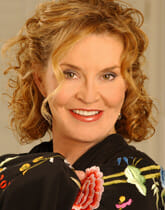 Podcast: Play in new window | Download
In seventeenth-century England, men were expected to grow up into the family business. John Dairyman, raised a humble, lowly dairy farmer, dared to rise above his station by becoming a blacksmith. But when his talents exceeded his masters, John's life and the course of events that followed sent him on an amazing, life-changing journey that would take John to America.
The Indentured is a dramatic, action-packed love story that follows John's exploits along with his beloved Chastity as they leave England for the wilds of the American Atlantic coast.
John and Chastity live in a time of great change. Yet together and with God, they will move ever higher in life and in faith as they reach for the renewed hope of a young new country and its many opportunities for growth, faith, and love.
Author Mike Prater draws from tales of his family history, offering a unique historical perspective that allows him to capture life as it existed when the first Englishmen came to the undeveloped shores of North America including how they dealt with the turmoil during England's civil war and the effects it would have on shipping, the people, and the settlements in the New World.