Listen:
YOU CAN KEEP YOUR PARENTS AT HOME: Keep Your Job and Life, Save Your Fortune and Sanity by Margo Arrowsmith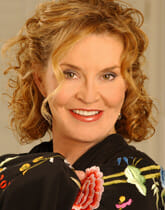 Podcast: Play in new window | Download
Ten thousand Americans turn sixty-five every single day, many of whom are-or will-be taking care of their elderly parents in the home. What's more, the elderly population is projected to increase such that by the year 2020, twelve million older Americans will require long-term care services. 
In addition to three decades of experience counseling individuals and families, author Margo Arrowsmith learned about parent care in a more personal environment by helping her father care for her mother and then caring for him until he died in her home at age ninety-three. Now, her mission is to keep one million more elderly people at home in happy families.
Through this guide, she seeks to help you make important decisions for your parents' future. She explains the basics of parent care and reveals how to make a team that will empower you to keep your parents at home, saving a fortune, ensuring the best care for your parents, and maintaining your job, your friends, and your sanity.
1/2  Professional advice from a Licensed Clinical Social Worker and 1/2 Personal Stories, the book is a treasure trove of information and resources.