Listen:
Between Two Seas and The Courier by Robert Alan Ward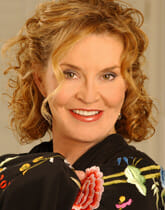 Podcast: Play in new window | Download
BETWEEN TWO SEAS
In ancient times, Melitene is ravaged by violence, poverty, addiction, and unrest. The new governor, Trebonius, is charged by the emperor to bring stability to the island. He seeks the counsel of two leading Melitenians who represent diametrically opposite world views.

Solon is a humble seeker of his Creator. Alacerius believes only in man-made solutions, with himself in charge. Alacerius wins the governor's favor and begins implementing his program of atheism, the corruption of morals, collectivization, coerced population control, and imprisonment or worse for all who oppose him.

Trebonius sends his seventeen-year-old son, Publius, to live incognito among the people to gauge how Alacerius's reforms are affecting them. At the school in the main city of Mathos, Publius meets sixteen-year-old Amoenitas and her temperamental younger sister, Eletia. Publius and the two sisters soon find themselves entangled in a labyrinth of murder, deception, intrigue, real and misplaced romance, a prophetic dream about a messenger of hope, and historical events that affect the world to this day.

The players on the world stage have changed with the generations. Science has advanced. But one constant has always remained—the relentless struggle between the kingdom of God and the kingdom of darkness.
THE COURIER: The Courier is the sequel to Between Two Seas.
The book spins a tale of rousing action, romance, intrigue, persecution, heartbreak, redemption, and triumph. How the first century followers of Christ dealt with their hardships informs us how we who dwell in the twenty-first century should live in our time, as we face the same age-old struggle between the kingdom of God and the kingdom of darkness.
The story begins with the shadowy, cloaked figure sailing from the island of Melitene, leaving behind a path of misery and destruction. But though the young man has escaped the island, can he escape himself?
Fifteen-year-old Eletia, pregnant and new to the faith, is wondering how she will raise her child alone, with the father nowhere to be found. Though the fledgling church on Melitene is thriving under the leadership of Publius and his wife Amoenitas, sinister forces are at work on the island, determined to destroy both freedom and the church.
The centurion Julius, a follower of Christ, is charged with conveying Paul to Rome. He longs to leave the army and to settle down to married life. A certain young lady has caught his eye, but duty comes first. Inspired by the book of Acts and within the historical context of the first century church and its surrounding culture,