Listen:
AND THERE WAS LIGHT: An Examination of the Claims of Young Earth Creationists in the Light of Scriptures and Proven Science by Thomas C. Weedon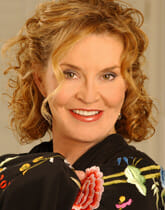 Podcast: Play in new window | Download
What if a dear friend or relative told you that they cannot believe the Bible because it is teaching ideas contrary to common sense and proven science? Sharing the gospel with another person can be hard enough, but when the subject of creation comes up in the discussion, communication often suffers, and the gospel message can be lost.

In And There Was Light, the author shows that there is no conflict between what the Bible affirms and proven science concerning the age of the universe. A careful examination of Genesis finds that scripture does not provide all the details of creation that some assume when they declare that everything was created six thousand years ago.
The universe, and all that is in it, is the work of God, and the Bible is the Word of God. It is not logical for the works of God to be a contradiction to the Word of God.

Someday our children, who have been raised in the church, will leave home, and move on in society. When they see the evidence and learn the truth concerning the true age of the universe, will they question the Holy Scriptures and possibly leave the faith? This does not need to happen, and the first step is truly discovering what the scriptures actually say about creation and understanding these works and words in context.