Listen:
Biden's Failure in Afghanistan and Its Global Implications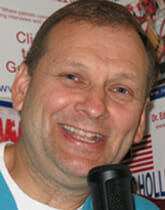 Podcast: Play in new window | Download
Sad. Sad week for America and freedom loving people everywhere last week in Afghanistan. Doc Holliday uses two clips from Fox News with Senator Lindsey Graham and radio host Mark Levin giving thoughts on the debacle of planning in Afghanistan.
Join Doc Holliday for an unusual show that puts into perspective what it means for America to lose another war. The poorly planned pullout of U.S. troops before U.S. citizens were removed along with those Afghanis who helped America will haunt America and the citizens who voted for Joe Biden for decades to come. Long after Joe Biden becomes dust, his decision to close down our air superiority in Afghanistan and remove troops before our own citizens were removed will never be forgotten in history classes (if anyone still teaches American history in the future.) But we have to look at the ugly truth and therefore, click on for a special show of Doc Holliday's Rock Splitting Politics.
Rock Splitting Politics is a proud supporter of Harmony.one