Listen:
THE SIN PARADOX: The Case Against Adam, Eve, and the Serpent by D. B. Evans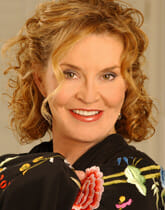 Podcast: Play in new window | Download
What if Adam, Eve, death, murder, debt, wars, and even the last days of Jesus were all part of a common biblical pattern? Have you ever asked why God did something a certain way?  
In The Sin Paradox, author D. B. Evans shares his revelatory answers to a number of important questions he asked to God-who late one night answered him in a whispered word.
Those questions included:·      What did Adam and Eve do? ·      What kind of fruit did they eat? ·      Why did Satan take the form of a serpent? ·      Why did Satan do it? ·      Why did Jesus have to die? Why did he have to die the way he did? ·      Why did the last days of Jesus's life play out the way they did? ·      How does the sinful act of Adam and Eve permeate all of subsequent human existence and actions, such as wars, debt, greed, and all the other sins humankind experiences? ·      Could the sin committed in Eden still be happening today?  
What if all these questions could be answered within a common biblical thread? The Sin Paradox provides a case against Adam, Eve, and the Serpent-not of guilt or innocence of those involved, but of whether the evidence points to the actual crime they committed.