Listen:
Arizona Vote Audit Opens Up Many Questions That Need to be Answered!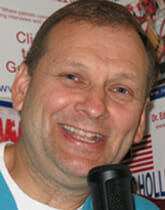 Podcast: Play in new window | Download
We said that we would give you some news when the Arizona vote audit was reported and we do that in this week's show. Doc Holliday digs into the news to bring you more than just the headlines. It is tragic that a great republic like the United States has election problems like the ones that were discovered during the Arizona vote audit.
Listen to this week's show and find out why so many people are being vindicated for what they suspected all along. Click and listen now as Doc Holliday uses some recent election insights from Senator Ted Cruz and an interview with Kari Lake, who is running for governor in Arizona.