Listen:
2020? and Breaking the Poverty Mindset by Dr. Marietta Brown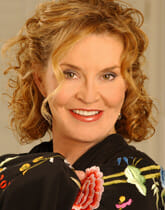 Podcast: Play in new window | Download
2020?
Many people view 2020 as the worst year of their life. Dr. Brown believes the scripture states, "death and life are in the power of the tongue, and those who love it will eat its fruits" (Proverbs 18:21 ESV). 
Breaking the Poverty Mindset
This dynamic, thought-provoking book focuses on breaking generational curses over your finances. Not owning any property, no investments, no savings, living a limited life, or no resources can pass down from one generation to the next. This is not the will of God for your life. God's plan is for each successive generation to prosper better in every area of their lives. It is a cycle that starts with one generation and is passed down to the next.
After struggling so much financially as a young married couple, loving and faithful to God, Dr. Brown began to seek the truth of God's Word to break the spirit mentality of spiritual and natural lack and generational curses from my mother's and father's house.