Listen:
SPAGHETTI WITH RAISINS: Guiding Your Loved One with Dementia Toward the Safety of Long-Term Care by Anne R. Curran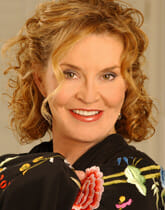 Podcast: Play in new window | Download

TIPS FOR CAREGIVERS FROM THE BOOK:
Your help is needed.
· Stop by for tea and a chat if that is all you can do.
· Stop by and let the caregiver go shopping alone for an hour or two. (Oh, how I loved that opportunity!)
· Stay overnight or for a weekend to allow the caregiver a real break to wind down, get a massage or stay in a hotel alone to sleep as late as needed/wanted the next morning.
· Plan together as a family. Make a casserole to help your beloved mother or father so that they don't have to cook once or twice a week.
· Invite your loved one and their caregiver to your home for lunch or supper for as long as they are able to visit.
· If you are adept at paperwork, help the caregiver sort through the quagmire of forms they have to deal with.
· Help in the search for a long-term care facility so the caregiver doesn't have to bear the whole burden.
·      Sometimes there is only a daughter or a son to help out. They need a break too. Extended family, be aware and help out where you can.