Listen:
2021 Virginia and New Jersey Elections–What Do They Mean?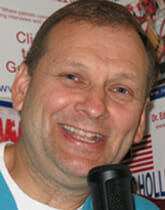 Podcast: Play in new window | Download

Join Doc Holliday as he discusses the exposed underbelly of the plans of the Democratic Party. Doc uses insights that you have not heard from other podcasts. So click on now as he uses clips from victory speeches by Gov. Elect Youngkin and Lt. Gov. Elect Winsome Sears in the state of Virginia.
And New Jersey had some surprises, too.
So take a listen to some election results that were not expected by Biden or his friends.Will this lead to more liberty and freedom or less? Find out by clicking on now