Listen:
The Russian Hoax Exposed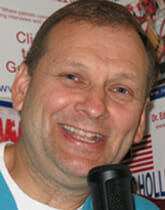 Podcast: Play in new window | Download
Why did top Democrats hate Trump more than they loved America? In this week's show Doc Holliday uses a couple of clips from Newsmax and Fox News that expose the Russian Hoax from John Durham's investigations.  What the American people suffered through because top Democrats stayed quiet when they knew the truth is quite damning.  America suffered so much when a few top former officials knew exactly what was going on and they refused to speak truth to runaway rogue government agencies that individuals within those government institutions used the institutions to undermine elected leaders. Wow, the Durham report is shining the light on a dark part of American history that stinks to high heaven.
Listen to this week's show and learn more about the Russian Hoax getting exposed and how actions by rogue government officials and the inactions of others in the know led to America's suffering from this cruel Russian hoax. Click on now for words you will not hear on the mainstream media!