Listen:
Insanitytoo by Donald Overman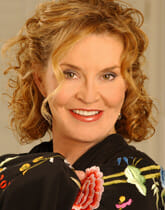 Podcast: Play in new window | Download
Russia and China plan to take over the world. A weak, progressive believes the United States is better served by conciliation, we should not get involved unless attacked. China and Russia recruit Iran and North Korea to join the them as they become the " Four Friends." The plan is to attack and take what they want on November 10, two days after the election and 70 days before the new president is sworn in.
However, Katheen Hopkins is elected as the first female President of the United States. She intends to save America by being steadfast and returning the red, white, blue to superpower status. Things could get messy, but the battle to retain freedom is always worth the cost.

As a nation, we will stand strong, and our soldiers will do whatever it takes to beat back the enemy. We will be active in the military arena, no longer satisfied by pacification. It is time to join the battle with a new leader at the helm and return America to its original glory even at the peril of another world war. Bullies will herd us like cattle if we do not stand up and fight. We cannot repeat our mistakes for that is… INSANITYTOO.