Listen:
The Doc Holliday Christmas Tree Effect Considering Stocks, Cryptocurrencies, and the Power Vampires!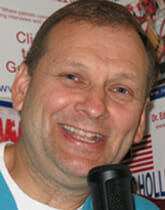 Podcast: Play in new window | Download
Join Doc Holliday this week as he looks at what he calls the Christmas Tree Effect as he looks at an economic effect that has never happened before but could possibly happen very soon. How soon?
Listen to discover what Doc Holliday has put together using the advancing confluences of momentum in today's economy.  Who are the Power Vampires? Just another reason that you need to listen to this week's show before the month of December busts 2021 wide open.
The spigots of cash we have seen thus far in 2021 may lead to an eruption that could be like a rocket ride for some sectors of our economy.
Hope you had a happy Thanksgiving and listen to what Doc Holliday says is a possibility to happen for the first time on this earth as the end of the year approaches! Click on now!