Listen:
Rock Splitting Politics Predictions for 2022!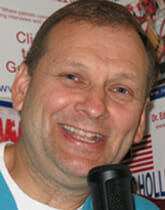 Podcast: Play in new window | Download
Join Doc Holliday for his predictions for the year 2022 in three areas—–the economy, COVID19, and, of course, politics! 
What is the CCP and how will it fit into the year 2022?  Does anyone in this administration have the guts to ask the important question to China about where did this virus originate? And what will happen in the White House in 2022, will President Biden still be the President at the end of 2022?
Doc Holliday reveals his thoughts and makes predictions for the coming year on this week's show. Also get a surprise meaning from an old Beatles song and listen to a clip from Joe Biden that says why he should not be our president. Great new year with a great new show. Welcome to 2022 A.D.!