Listen:
Vaccine Mandates and Filibusters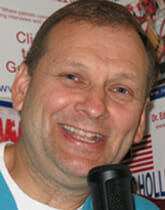 Podcast: Play in new window | Download
What do you need to know about vaccine mandates and the attempts by radical socialists to end the filibuster rule in the U.S. Senate? 
Listen to this week's show as Doc Holliday explains with words and sound bites ( with clips from Professor Dershowitz, U.S. Senator Tom Cotton, and Dan Bongino) to what is going on with the Biden vaccine mandates and Biden's new found desire to destroy the U.S. Senate in which he spent decades being a part of that body of government.
President Biden has been the incredibly shrinking president, but no matter how low his approval numbers drop he can rest assured that his hand-picked vice president has worst numbers because insted of just shrinking she is actually shirking her responsibilities. No one has to look farther than the U.S. southern border to see that the task that President Biden asked her to do has been nothing more than a complete failure.
So just why is America turning its back on these so called leaders of the Democratic Party? Listen to this week's show to better understand our position as American citizens today! Click on to listen now!