Listen:
Revelations: The Revelment of the Seven Churches by Anthony Adams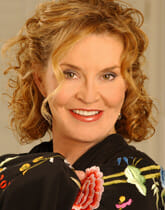 Podcast: Play in new window | Download

Many mystical predictions are presented in the biblical book of Revelations. The author focuses on seven churches that can represent modern religions: Ephesus (Catholicism), Smyrna (Judaism), Pergamum (Voodoo), Thyatira (Hinduism), Sardis (Buddhism), Philadelphia (Christianity), and Laodicea (Islam).
Adams provides an examination of each church which includes: a brief history, the evolution of the religion to the current day, an elucidation of doctrine and rituals, and four or five "key points" that illustrate the connection to the message of Jesus. The author's objectivity is notable. He presents some criticism of all religions, including Christianity, with no special bias either for or against any.
Besides frequently quoting from the Bible, the author also draws from scholarly works. He provides a complete list of the sources he used for research, such as R. C. Zaehner's Encyclopedia of World Religions, in the back of the book.
Adams fully believes and expounds that anyone, at any time, who understands the message of Revelation and accepts Jesus can partake of his blessings. His book would make an excellent focus for a Bible study among religious seekers.