Listen:
The Latest Israeli Vaccine Research: Follow the Science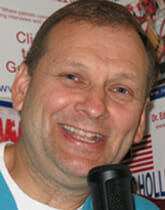 Podcast: Play in new window | Download

When Doc Holliday read an article about what was happening in the most vaccinated country on earth at 96.2%, he knew he had to share these results with his audience. You can read an Israeli scientist's  reaction to the research here.
Once again on Doc Holliday's Rock Splitting Politics you will hear things that you just will not hear on most other media events. Will America follow the updated science?  And Doc Holliday uncovers the inspiration of the voting bill that would keep democrats in power forever and he is not an American citizen but one of our  American congressmen sure gave it away.  So listen to this week's show and get educated and updated on the latest research and what it means for how we should define our response to COVID now! Click on for a great show!