Listen:
A LONGING FOR JUSTICE: In A Patriarchal Society by Amy Croft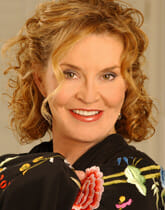 Podcast: Play in new window | Download

The author spent years attempting to understand how her life was fractured and flawed while living under a patriarchal regime. Because she believes women's unique stories are integral to supporting other females enduring similar traumas, she now shares her personal experiences in order to support fellow women during times of injustice, uncertainty, and fear and ultimately lead them out of the darkness into the light of healing to realize their self-worth.
This poignant narrative is shared to seek clarity for the author as well as other women who experience life fractures. Amy provides a candid glimpse into her own challenging journey through life. She endured a dysfunctional childhood, rape as an innocent teenager and then entered into unhealthy relationships that led her to eventually lose her children in a custody battle, fight addiction, and finally to realize recovery, true love, and new beginnings.
A LONGING FOR JUSTICE is a memoir of grief and loss as a young woman battles to emerge from her obstacles and replace despair with integrity.