Listen:
Elon Musk Calls Biden "A Damp Sock Puppet"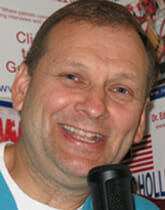 Podcast: Play in new window | Download
Join Doc Holliday as he examines what a damp sock puppet is and why the world's richest man would call the President of the United States a damp sock puppet? Doc uses some clips from Varney and Larry Kudlow on Fox Business. And he uses a clip from Robert Kiosaki's show as he interviews Peter Schiff about too much money in our economy and where it is leading us. Doc also touches base on the cryptocurrency world in the second half of the show. So this month of February has cracked open and we will follow the breaking pieces of news right here on Rock Splitting Politics. Click on for a great look into what a damp sock puppet really is.