Listen:
DEPRESSION KIDNAPPED MY WIFE: A Guide for Husbands Who Want to Help by Dr. Bernardo Ng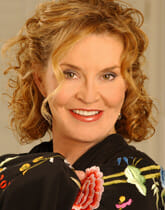 Podcast: Play in new window | Download

The author decided to publish a book for the general public. He is convinced that it is a doctor's responsibility to educate and to make knowledge available as well as understandable. This book contains scientific information written in non-scientific language. Depression Kidnapped My Wife is an easy-to-read book for husbands, boyfriends, fiancés, husbands-to-be, and significant others who are interested yet puzzled about how to help their wives.
Depression or major depressive disorder is a common, relentless, and many times devastating disease that affects around 14 percent of all women. It gets worse if untreated but can be completely resolved if treated timely and adequately.
SUMMARY:
1. Depression is more common in women than men.
2. By nature, men are less likely to reach out or offer help.
3. Depression frequently goes unrecognized and untreated.
4. This book explains how to help your wife through this ordeal.
5. Remain hopeful.