Listen:
Bidenflation and BidenBares!!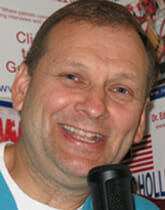 Podcast: Play in new window | Download
Well just what do Bidenflation and BidenBares mean? If you are curious to know exactly what these two new phenoms are, then listen to Doc Holliday now.
Doc has a show lined up with clips from Newsmax and the War Room that will provide needed context to what is happening across America today. We are directly hitting the beginning of the 2022 midterm elections and you need to start getting ready to work for more freedom and more liberty. Get started with this week's show!