Listen:
Slaves to the One They Chose to Obey:  A Family Torn Apart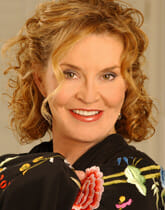 Podcast: Play in new window | Download
When Amelia's father died in 1977, her family lived in peace and unity. Her father, Johannes Macala, didn't believe in diviners though he wasn't a Christian. However, he occasionally visited mediums, attempting to find explanations for the sickness and misfortune that sometimes dogged the family. 
Each time he returned from these consultations, the result was the same: he assaulted the medium with his knobkerrie and refused to pay him his fee because he had lied. After Johannes' death, his children had more faith in witchdoctors and prophets than he did. Each sought out witchdoctors, while some consulted the Apostolic Church Prophets when confronted with family death or sickness. 
The result divided the once united and peaceful family into fragments that could take years to reunite. The shattered family graduated from hating each other to hiring hitmen to poison each other's children, all on the advice of the prophets and witchdoctors.
In Slaves of the One They Chose to Obey, Amelia, the youngest girl and first Christian in the family, shares her story, spreading the message about the dangers of false prophets and diviners.
Slaves of the One They Chose to Obey: A Family Torn Apart touches on the family divisions that aren't talked about in public, yet are pevelant in almost every family. In Zimbabwe, these stories are kept secret because the colonial masters made it a crime for anyone to accuse another as a witch. But this did not stop the Africans from these practices. This book is exposing what no one will dare expose for fear of repercussions.
You can find Slaves of the One They Chose to Obey: A Family Torn Apart on Amazon.