Listen:
Mary Whyte Was Right Pedro by Billy Menamin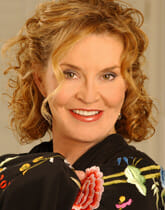 Podcast: Play in new window | Download
It is October 1969 in Northern Ireland as trouble begins to erupt, threatening the peace of the land and its people. Before heading out on the town for the night, four boys-all named Billy-decide to give each other nicknames. As the Billys, now named Pedro, Pablo, Cochise, and Rodin, arrive at the Flamingo Ballroom, Rodin spots three girls he has never seen before.
One of the girls is Mary Whyte, a Roman Catholic from Rasharkin, a village outside Ballymena. Her companions are her sister, Bronagh, and their cousin, Niamh.
After spending some time together, Mary completely captures Rodin's mind and heart. When they all bid each other farewell, none realize the impact that the encounter will have on all of them, but especially Rodin.
As a chain of events unfolds over the years, their lives take unusual turns that lead to an unfortunate estrangement, an eventual reunion, and a monumental dying wish. Mary Whyte Was Right Pedro is the tale of several teenagers living in Northern Ireland during troubled times as they mature, face challenges, and realize the power of one encounter.

You can find Mary Whyte Was Right Pedro by Billy Menamin on Amazon.