Listen:
Russian Military into Ukraine!!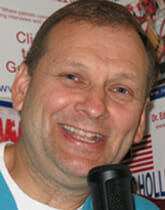 Podcast: Play in new window | Download
Europe witnessed an all out invasion and attack on a peaceful country when Russian forces invaded Ukraine. It was the first time since World War II that we have seen one country attack another without being provoked in any way.
The world is watching and America and her allies are working to put into place stiff sanctions. Is there a better way to bring Putin to his knees? Will these sanctions hurt Americans more than Putin? Will Putin be unprepared?
Doc Holliday answers these questions and more on this week's show. Doc uses a clip from Sean Hannity as he discusses one way that President Biden and his administration can absolutely squeeze Putin. Listen for these answers and so much more on this week's show!.