Listen:
COCO THROUGH THE LOOKING GLASS by Marie-Claire Patron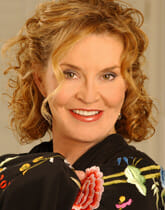 Podcast: Play in new window | Download
This story comes from the personal experiences of Coco, a 50+ naturalized Australian of French background who grew up in Melbourne, Australia after immigrating in the 60's. Because the story is about real people and situations, pseudonyms have been used in the book and specific details have been adapted to protect the true identify of all characters.
Coco is a vivacious and enthusiastic romantic on a determined search for the one true love of her life. At about two times the age of a regular princess (or even more), she fearlessly pursues her fairy-tale ending by embracing the paradoxes and age-defying opportunities offered by the modern age. Bolstered by the notions that fifty is the new forty and divorced is the new single, she ventures into the medium of the internet, a space where all things old are excitingly renewed to search for the one.
The fairyland of online dating proves to be populated by characters very much akin to those found in fairy tales of old. There are some trolls and other downright dastardly types and others of beastly appearance who turn out to be kindly. There are also some wily witches who try to trap and ensnare. Fortunately, the fairy godmothers (BFFs) mentored Coco through the Black Forest. So, will she find the dashing Prince Charming and live happily ever after? Read on and see!
BONUS: Under COCO's AUDIOBOOK, on the author's website are free downloads of 2 songs[1] related to Coco's online journey. The author has released 2 original songs, pertinent to Online Dating, performed by the her daughters, Danièle and Dominique. Free Downloads for listeners to enjoy on the Website and SoundCloud.
---
[1] LYRICS by CHRISTOPHER BOYD, DANIELE JURIANSZ & DOMINIQUE JURIANSZ, Copyright, 2006. A short audio clips of the songs appear before Ch 12 and Chapter 18.