Listen:
Hope Has A Cold Nose by Christine Hassing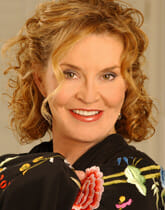 Podcast: Play in new window | Download

"To have a service dog like Able should be the medication any soldier is prescribed who has gone out and had trauma of some kind."
In Hope Has a Cold Nose, the author relays true stories of military veterans and others who rose from the ashes of PTSD and MST with the help of their service dogs.
Each chapter tells the story of a different human-canine pair. The author shares the story of each person with PTSD and their service dog with pathos and creativity. She also renames the familiar initials "PTSD" which stand for Post-Traumatic Stress Disorder to instead stand for "Pain Trauma Sorrow Despair."
These powerful stories are told as part testimonial and part the author's interpretation using rhythm and rhyme. Each story brings important insights about how service dogs help people with PTSD and MST in countless ways. From sensing a nightmare and waking a veteran before terror takes hold, to placing a comforting paw on someone's shoulder to ward off a panic attack, these dogs play a key role in helping those who've lived through trauma reintegrate into society.
Lovingly written, Hope Has a Cold Nose is a unique and compelling collection of survivors' stories for dog lovers of all kinds, for those who've experienced PTSD and their loved ones, and for those interested in how service dogs can help people heal from the deepest emotional wounds.