Listen:
Enter The Huntress by Janus Black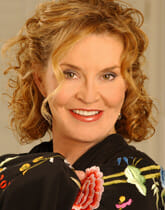 Podcast: Play in new window | Download
After a devastating combat injury destroys her body, Captain Jane Hunter volunteers for an experimental programme to turn her into a super fighting machine. Jane has always been one to take risks, and her choice launches her into a strange and dangerous world with a handsome young lieutenant as her only companion.
The pair are sent into the jungles of Colombia, to search for two hostages and a mysterious meteorite that is not quite what it seems. As their mission progresses, a close bond develops, but this threatens to lead to an impossible relationship between cyborg and soldier.
The novel examines the problems that might arise with installing a human brain into a machine. How will the cyborg cope with the lack of physical and emotional engagement with humans? What are the ethical considerations? "Enter the Huntress" gives the reader an exciting glimpse into the developments in science and the possibilities for the future. You can find Enter the Huntress on Amazon.
About Janus Black: Janus Black has lived an exciting life as a traveling musician, bus driver, teacher and author. In his free time, Janus practices a form of martial arts called Budokan. The classical budo, or "martial ways" are not combat systems like their forerunner, bujutsu, or "martial arts"; nor are they sports like modern judo, kendo, or karate. They are first and foremost spiritual disciplines, whose ultimate goal, achieved through the most rigorous mental and physical training, is self-realization in the tradition of Zen Buddhism. Janus is a 2nd Dan Blackbelt and going for his 3rd Dan at 80 years young.