Listen:
High Gas Prices – the Truth to Know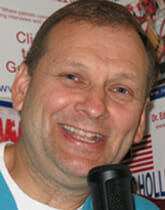 Podcast: Play in new window | Download
Join Doc Holliday as he discusses the truth that all Americans should know about high gas prices. As Doc discusses the rampant inflation hitting our gas pumps he also discloses lies and disinformation coming from the White House about gas prices. But Doc does not stop there when it comes to the mainstream media misleading its followers. Doc also brings up the New York Times recent story about the truth of Hunter Biden's laptop computer. In so many ways the left has promoted lying and keeping the truth from Americans around our country and Doc doesn't hold back in his distaste for these shameful episodes of media malpractice. As we grow deeper into this midterm election year, listen to Doc Holliday's Rock Splitting Politics as we continue to shine a light into the darkness of the left wing's lies. Click on now for another show where you will hear things here that you will not hear anywhere else!