Listen:
Standing Alone by Paul Jones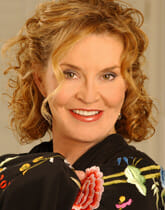 Podcast: Play in new window | Download
We all have those moments in our lives where we need reassurance or, we might just want to break down and have a good cry. Standing Alone is a book of poetry that is meant to inspire and touch the living soul. From poems such as "Standing Alone" and "There for Me", both poems may have the same conclusion but one will reach that conclusion in their own special way. Paul's book is a must read for those seeking an elightneting poetic experience, grounded firmly in faith and the pursuit of truth.

About Paul Jones: Paul was born in Pine Bluff Arkansas. Although born and raised in the South, his experiences have taken him as far as California, Germany and Honduras, to name a few. He has over fourteen years in the United States Armed Forces, as well as twenty-three years in law-enforcement. As a law enforcement officer, he has served as a member of S.W.A.T, bike patrol and school resource and a director of security for a local high school. He is a member of Alpha Phi Alpha Fraternity Inc. Delta Sigma Lambda chapter. He has a Bachelor's degree in Criminal Justice from American Intercontinental University, where he graduated Summa Cum Laude. He has other books to his credit, Waking Up, Life and Love and Living Life Poems to Live By. Paul has also received many awards. You can find more about Paul on his website pauljonesthewriter.com and find Standing Alone on Amazon.