Listen:
Does Biden's Anger Put American Lives in Danger?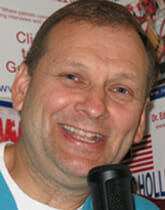 Podcast: Play in new window | Download
Join Doc Holliday this week for an in depth look at President Joe Biden's anger and just how serious is it? Doc uses some news clips from Fox News and adds important commentary to make sure America better understands how dangerous some words that our president used really were. And what about Putin in Russia, how did he take those words that could mean regime change? Listen to this week's show to find out! Click on now!!