Listen:
Shopping with a Schizophrenic by Kim Hopkins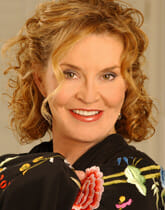 Podcast: Play in new window | Download

What if a close relative or friend was diagnosed with schizophrenia, PTSD, depression, bipolar disorder, autism, or anything else in the mental illness category? Where do you start to find answers to odd behavior? What medical issues should be ruled out before delving into the realm of mental illness?

In her book, author Kim Hopkins discusses the symptoms that her son Cory had, the course they took to find help, and the reality of day-to-day living with a person encumbered by mental illness and physical disabilities.

It is estimated by NAMI (National Alliance of the Mentally Ill) that 1 in 5 people suffer from mental illness. While her book is in no way a guide on how to navigate the mental health system in the US, it is a personal journey and a book you should read if a friend or loved one has unexplained mental symptoms or issues. While Kim & Cory's journey has had its ups and downs, they have always found room for laughter and seeing the lighter side of things. Come, take a look at the path they have taken together!
About Kim Hopkins: Kim has been a registered nurse for the last 46 years, BSN: CCRN; and is mother of a schizophrenic son. You can learn more about Kim and her son Cory on her website: ASchizophrenicsstory.com. Kim also shares her daily life with Cory on her Facebook page Shopping with a Schizophrenic. You can find Shopping with a Schizophrenic on Amazon.