Listen:
The Wildly Whimsical Tales of Gracie and Sniggles by Teressa Hill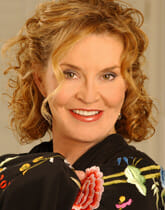 Podcast: Play in new window | Download
You're invited to tag along with a precocious girl named Gracie and her bow tie wearing dog, Sniggles, as they embark on a whimsical adventure, and meet new friends in The Mystery of the Blue Goo!
They have moved out of the city and into the suburbs. When they arrive, Gracie and Sniggles set out to explore their new surroundings. They meet a crow named Bob, Lucy the cat, Ziggy the squirrel, and Bumble, a wee little bee who has somehow been painted blue.
Bumble is sad because the queen bee will not allow him back into the hive because he is not yellow, like his fellows. The new friends set out together, following clues to try to figure out how Bumble was covered in blue goo, and what they can do to help him.
Gracie and her friends remind us of the importance of kindness, acceptance, and friendship.
This beautifully illustrated children's book is timely, when our world seems so divided. Young readers will enjoy the fun that the new friends have together, and the characters they meet along the way. Parents will appreciate the valuable message it offers about tolerance and compassion. It's a fun read for adults and children alike.