Listen:
Congressman Jim Jordan from Ohion Knows What America Needs!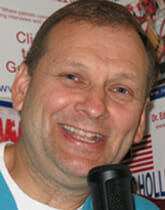 Podcast: Play in new window | Download

Rock Splitting Politics has found a member of Congress who really understands the American people and what our nation needs right now. On the floor of the U.S. House of Representatives Congressman Jordan unleashed a speech that sums up how mainstream Americans feel right now but the lamestream press would never let him get his message out on their shows—-so, we are unleashing his words right here on Rock Splitting Politics. Doc Holliday touches on high inflation and its causes and concerns before he plays this outstanding speech by Congressman Jordan. It's time to get fired up and help save America from the chaos at the border, high inflation, and our miserable leaders who are failing their voters. Click on now and start making a difference today!