Listen:
Using Japanese Paper for Digital Printing of Photographs by Carl-Evert Jonsson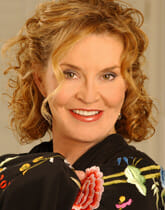 Podcast: Play in new window | Download
Digitally printing photos on Japanese paper (washi) can yield tremendous results for photographers who are interested in experimenting with new methods.
But beware: The common concept of how photographs should look will be challenged if you decide to use this technique.
The author shares his experiences using this experimental technique in his book.
After using Japanese papers (washi) for paintings and collages, he started to use the papers for his photos.
This technique is not an alternative to classic film-based photography. Ink is injected from a cartridge in a printer connected to a computer and printed on paper, in this case on washi.
Darkroom facilities are not needed. All you need is a computer, printer, washi, and photos.
The liveliness of washi fibers gives a softer result, and washi is more absorbent than Western papers, with the ink appearing integrated rather than sitting on the printed surface.
Find out how to use a method that will give new life to photos with the insights in Using Japanese Paper for Digital Printing of Photographs.