Listen:
Where Are We 6 Months from the Midterm Elections?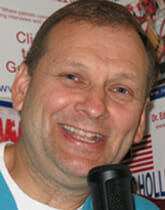 Podcast: Play in new window | Download
Doc Holliday takes a quick dive into where these midterm elections are heading. With President Biden's approval ratings in the dumpster and democrats scurrying around like squirrels searching for votes this fall, there is talk about a red wave coming. But could there be something more than just a red wave? Could the American people participate in a transformative midterm election? Has there ever even been a transformative midterm election? Click on for this week's show to discover answers to these questions more!