Listen:
SECRETS OF SKINCARE: An Unconventional Approach to Healthy Skin by Amy Rae Sedler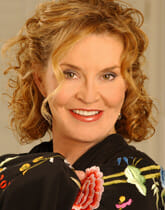 Podcast: Play in new window | Download
Maybe you're reading this book because you've been everywhere and tried everything you can to clear up your skin issues. Maybe you've spent hundreds, possibly thousands, of dollars on treatments and products, and your skin is still suffering from acne, aging, rashes, rosacea, melasma, hyperpigmentation, psoriasis, or whatever other skin-related issues many people face today.
Why, when we have more information and more technology than ever, aren't people finding answers and relief for their largest organ, the skin?
This book is about the truth—the truth about how your skin works, how it reacts to all the products you unknowingly smear and slather on it, the foods that heal or harm it, and all the other secrets.
This book is full of information that you may not hear often in the mainstream skin care industry, but it just makes sense! It's a no nonsense, straight to the point book that not only tells you the problems around problematic skin but offers up simple solutions that work, and you can feel good about! It will make you think, it will make you question, and it will shed a different light on how you've been taking care of your largest organ; Your Skin!