Listen:
Dying to Live: Two Deaths and the One Worth Dying by Monica Hards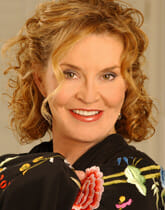 Podcast: Play in new window | Download
What happens after we die? Where does our soul go? Based on her profound insight into these provocative questions, Monica Hards tells in her book Dying to Live of her own out-of-body and near-death experiences and much more. Monica's book explores encounters that are difficult to explain, how being a highly sensitive person has its challenges in life, themes that deal with life and death, and the question of what comes next after we leave this planet. 
We shouldn't let ourselves be controlled by our mind and Monica shares the details of her near death experience and what she learned about personal suffering in this episode. We are all connected to each other through a kaleidoscope of relationships. We need each other to survive and thrive, but independently and not codependently. This book is designed to help you discover your soul's real truth.
More about Monica Hards: Monica Hards is making her debut as an author with her non-fiction book "Dying to Live: The Two Deaths and the One Worth Dying". She has traveled the world with her music, played for the Japanese Princess and walked the red carpet with David Garrett. Based on her broad experience in the fields of psychology and music therapy, she wants to encourage others to speak openly about their struggles in life. Her inspirational work with many patients of different ages and students draws on the power of vibratory music. Through her adventures in life as a hypersensitive person she has grown in humility and resilience and gained a deeper understanding of the unknown spiritual world. Monica lives in Munich, Germany with her three children. Her Facebook page provides a platform for exchange: Monica Hards@threedeaths and you can follow her personal life on monicabook_2017 Instagram. You can find "Dying to Live: The Two Deaths and the One Worth Dying" on Amazon and other online retailers.