Listen:
Freedom of Speech, Who Will Protect It?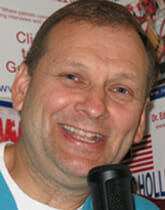 Podcast: Play in new window | Download

Doc Holliday speaks up about freedom of speech and its importance to everyday Americans. Doc uses some recent clips to help him expose the lies from the socialists and the left-wing progressives. Do we really have freedom of speech now in America? Will Elon Musk help save free speech? Who is responsible for hurting America more——January 6th protestors or leaders who knew the truth and kept silent as America hurt?  Great show to click on and listen to right now, so get started!